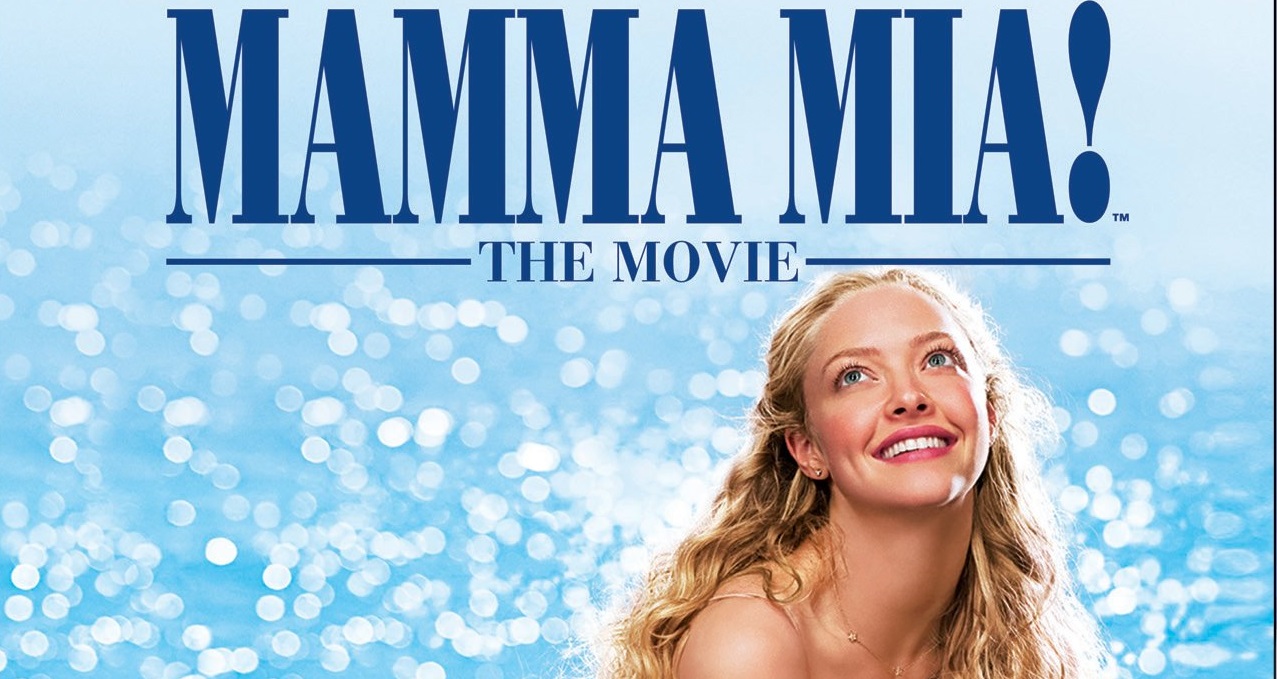 Mamma Mia is a movie that was promoted with the title Mamma Mia! The Movie. It is a 2008 British/American/Swedish musical comedy that was adapted from a 1999 West End and 2001Broadway musical which had the same name as the movie.
The movie was received well in theaters around the world with the critics proclaiming that the musical comedy film as the best since the Sound of Music.
The storyline
On Kalokairi, a Greek Island lives an independent single mother who runs a small hotel. Her name is Donna played by Meryl Streep and she is about to let go her spirited daughter, Sophie Sheridan, played by Amanda Seyfried whom she raised alone. Donna invites her best friends Rose and Tanya. Rosie is a practical and no-nonsense individual while Tanya is a multi-divorcee who is wealthy. They are all former band mates belonging to Dynamos. When they arrive, Donna shows the villa to her best friends while revealing her surprise about her daughter's wedding.
Sophie on the other hand sends 3 different wedding invites to three men where one could be her father. One is sent to an Irish American architect named Sam Carmicheal played by Pierce Brosnan and the other is sent to a Swedish adventurer and writer named Bill Anderson played by Stellan Skarsgard. The last invitation is sent to a British Banker called Harry Bright played by Colin Firth. Sophie sends the invites without telling her mother believing that when they come and she spends time with them, she will be able to know who her father is.
When the three men arrive, Sophie smuggles them into the villa, each in his room and begs them not to come out as they will be a wedding a surprise to her mother.
Donna finally finds out about the three gentlemen who are her former lovers and she becomes adamant that they leave the island. Donna confides in her best friends that she doesn't know who the father of her daughter is among the three men.
Her best friends are able to convince her to dance with other islanders before finally boarding Bill's yatch and sailing around Kalokairi while telling stories about her as a carefree girl.
Sophie on the other hand confides in her fiancé Sky played by Dominic Cooper about her plan but she loses her nerve and they get to sing to each other the song "Lay all your love on me".
During her bachelorette party, her mom and her best friends formerly of the band Dynamos perform the song "Super Trouper". The party is interrupted by the three men namely Sam, Bill and Harry where Sophie decides to talk to each one of them.
During the conversation, Sophie finds out from Bill that her mother received the startup capital for the hotel from his great aunt Sofia. The bride is able to guess that Bill is her father since she is a namesake to his great aunt. She asks Bill to walk her down the aisle on her wedding day but her happiness is short lived when Sam and Harry both tell her that they are her father and will give her away during the wedding. Since she is unable to tell them the truth, she faints after being overwhelmed by the consequences of her actions.
The next morning, hell breaks loose as Donna and Sophie argue, Sophie and Sky argue, Donna confronts Sam and realize they still love each other. In the end, after making up, Sophie asks her mum to walk her down the aisle but the three men finally say that they will each be a third of Sophie's dad. Finally, Sophie asks Sky to postpone their wedding and travel the world and Sam proposes to Donna and they get married.
All couples proclaim their love and sing Mamma Mia with Sophie and Sky sailing away while singing "I have a dream."
The Cast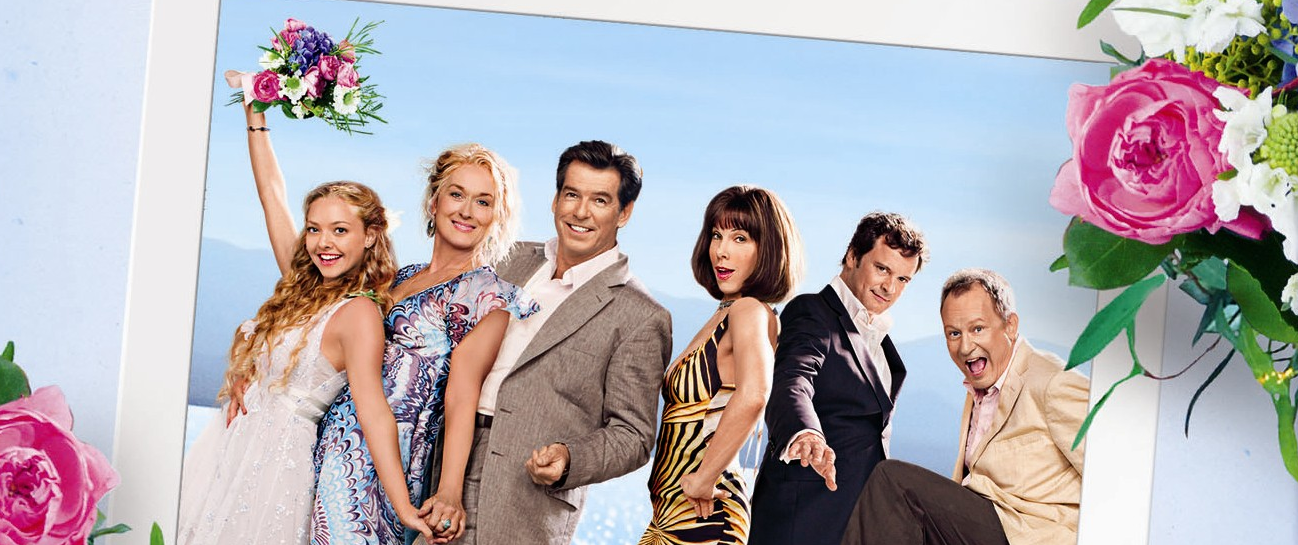 -Meryl Streep plays Donna Sheridan
-Amanda Seyfried plays Sophie Sheridan
-Pierce Brosnan plays Sam Carmicheal
-Colin Firth plays Harry Bright
-Stellan Skarsgard plays Bill Anderson
-Dominic Cooper plays Sky
-Julie Walters plays Rosie mulligan
-Christine Baranski as Tanya Chesham-Leigh.
Rating
At the time of writing, Mamma Mia received a rating of 6.3 on IMDb from 136, 582 users while at Metacritic, the movie received a rating of 51 based on 37 critics. On Rotten tomatoes, the movie received 54% on the tomatometer from 177 reviews with 96 fresh and 81 rotten.